Regular readers will gather, from the huge gap in posts, that Phase 2 of Editing More of Me has been somewhat more stressful than Phase 1. There are a number of reasons for this:
The farm is in full production, I am up to my ears in processing new workers, dealing with pensions (aaargh!!!), IT issues and general juggling of money.
Due to other project pressures, it took Usborne a little while to get the first edits back to me so I offered a six week turn around on this lot of edits. (Fool!!!, over ambitious fool!)
This round of edits was  hard. Really, really hard.
There are other booky things to be done!
The Fear has set in.
It started with the delivery of a bottle of champagne and an email to say my first lot of edits had been looked at and could we talk through them on the phone.
I convinced myself the champagne was to soften me up for the sack.
I know. What is wrong with me? All those years of rejection seem to have imprinted on my brain – I'm constantly waiting for the kick back.
The champagne wasn't to soften me up for the sack. It was a lovely welcome gift from the team at Usborne that just happened to coincide with the next phase of editing. They mostly loved what I'd done but a tweak here had caused a wrinkle there and there were issues to be ironed out. I was expecting this. I was on solid ground. I could definitely have it done by mid-June. Definitely.
Then I got to work…oh my. I had a vision, it was perfectly in tune with my editor's vision, I could see where the book needed to go, but capturing visions is  complex and difficult and at one point I was sure I'd stripped out the beating heart of the story. Two chapters haunted me. They were  dull, so so dull, I'd ruined the whole book. It was all dull. Who did I even think I was trying to write a book? I couldn't write a book. Look at these two ridiculous chapters. Actually it's more like 30 pages, they're AWFUL.
I got so wrapped up in those two rotten chapters I couldn't see anything else. Time was ticking by. Fortunately, two other things happened just when I needed them to…
SCBWI assigned me a mentor on their new 'Debut Author Mentor Programme.' An angel was sent to me in the form of Robin Stevens.
My editor suggested I attend an event for new authors to learn a little about the process behind the book so I could understand about schedules and other publishing type things I  had no clue about. That event was being run by Non Pratt and my very own mentor, Robin.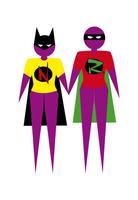 Non and Robin laid bare the process of making a book – I learned what type setting was ( it's when they make all the words you've written fit the pages of a book and add chapter headers and page numbers and other general loveliness). I learned that while I was slaving away on my script someone else is already at work on the jacket design. I learned that if I slip from my deadline it has repercussions all the way down the line and could mean I miss my publication date. I learned that I am extremely lucky to have Robin Stevens as my mentor.
Just talking to Robin about my two dull chapters calmed me down. She said there'd be  a little wriggle room if I had to slide back my deadline. Somehow, knowing that, took the pressure off and I was able to move forward.
I decided to leave the Two Rotten Chapters and push on with the rest of the book. It was still hard, I was fine tuning characters and I find that intensely challenging. Having an acting background really helps but it means you immerse yourself in these people to try to really understand their motivation. Okay, I get what a lovey cliché that sounds like, but it's a cliché for a reason…I tried the Brechtian model of acting for writing books and it just doesn't work – it's Stanislavski all the way  – and that means you have really try to inhabit your characters.
As I powered on, I found I was crying – there were scenes that really moved me.
The book wasn't dull. It was working. Bits of it were working really well. If I was crying, and I had written it, surely that meant it was working?
I got as far as I could with it before I needed to sit back and let it settle. At that point , I sent it back to my editor.   It's not done yet, but I need some distance from it. It's time for an editorial perspective. I made my deadline.
The Fear is still there. The publicity machine is laying down a few foundations now and it's finally sunk in that people are going to read this book. It's an odd book. People might hate it. Worse. They might be ambivalent about it. My editor might hate what I've done with these edits. I might read it back and hate what I've done with these edits. Oh yes,
The fear is still there. But I tell you what isn't.
The Champagne.
I drank that.
Thanks Usborne.
PS. That other twit in the pictures is my brother. I love him I do, he writes music and plays it https://myspace.com/blindpineapplestaggers/music/songs?sid=96559525